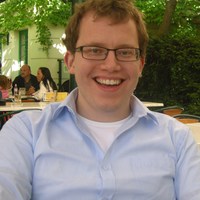 Patrick Andelic
First class MA (Hons) in History University of Edinburgh, M.St. in U.S. History (Distinction) from Oxford.
Visiting Tutor, Ruskin College, Oxford
Oxford University
I am a final year D.Phil. student researching the development of liberalism within the Democratic Party from 1972 until 1984. In addition to various teaching duties at the University of Oxford, I have been a Visiting Tutor at Ruskin College, Oxford, a Teaching Assistant at Queen Mary University of London, and a tutor for Arcadia University's study abroad programme. From October 2011 until March 2012, I was a British Research Council Fellow at the John W. Kluge Center at the Library of Congress, Washington, D.C.